Finally getting back to some crafting after a busy last month of school, and then vacation! A while back I saw a really cute painted printer's drawer on someone's blog (I can't find the bookmark though, so not sure where it was) And on pinterest (new favorite obsession!) I saw some more of them. They are hot, and they are everywhere it seems! I've seen them at consignment stores & flea markets too!
I've had mine in my garage since we moved to this house 7 years ago. To be honest, I didn't love it anymore. I got mine from an antique auction when I was in my teens - my Mom had one too, and we found really cute things to put in them. When I moved into my first apartment, it had a prominent place in my living room, filled with cute miniatures (coke bottles, perfume bottles, figurines, thimbles and more). Flash forward to marriage, divorce, moving in with my mom my new baby, & and I no longer had a place to put it. Then Randy & I got married and moved here and I just couldn't see it in this house. The printer drawer was very dark, had some splitting wood, and it was just not "pretty" to me anymore.
But then I saw that blog post about a painted one. A seed was planted. Then I saw them again on pinterest....so I bought some Ivory spray paint. Today, while my little guy slipped and slid in the backyard on his new summertime toy, I dusted off my old printers drawer and spray painted.
BEFORE:
See all those little places to hold tiny treasures? LOVE!!
AFTER:
It's in my very dark hallway (really want to repaint the interior of our house!) on a bookshelf for now. I'm using it to hold some of the gorgeous shells found on our trip last week to the beach. And I'll be looking for other treasures to fill it with, too! I am actually thinking it may go above the mantle in the family room ~ gotta try that out next. I'm really happy with how it turned out - looks very distressed, but you can see the character in it now, I think!! Plus my treasures will *pop* against that ivory background! What do you think? Like the before or after better? Linking up with
Katie's Nesting Spot
&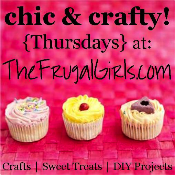 Oh, and here is a Sunflower house update. It's pretty sad. For some reason, all of the plants along the back of the sunflower house either didn't come up at all, died, or were dug up by something from the woods! And the ones on the right side aren't doing well either. At least some of them are doing well though. We really need to weed around them, but here's a peek...
See how there are none on the back (far) side? I am so disappointed. : ( But check out the squash we planted in an old swimming pool - they are thriving!!
Here's what little man was doing while mom cleaned and painted the printer drawer! Doesn't it look cool & refreshing?
I love summer with my kiddos! (Katie was working today so she missed out on the slip n slide!)